What You Should Know Before Hiring a Skip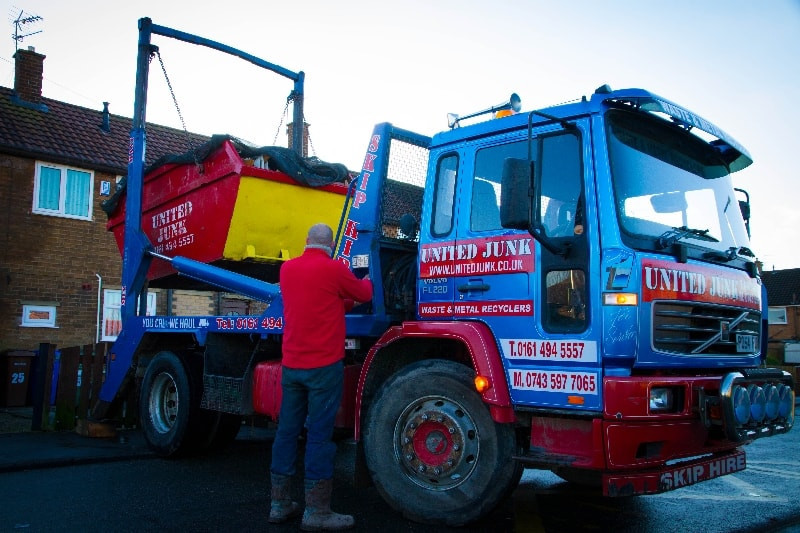 Present at almost every construction project, skips are an essential part of the build or refit lifecycle. But, when it comes to picking up one for yourself, it's common to find yourself confused about how best to proceed.
So, here are some essential questions - and answers - to help make the hiring process quick and simple.
What should I know?
Q. Can I put anything in a skip?
Skips are used to store refuse, but there are a number of items that cannot be added to a skip. These include
- Asbestos Products
- Batteries
- Medical waste and sharps
- Gas canisters and bottle (full and empty)
- Hazardous materials
- Tyres
If you have elements of your project you are unsure about, confirming with your provider or local council is essential.
Q. What size should I use?
While it is always preferable to err on the side of caution, finding the right size of skip is an essential choice. While an 8 yard skip can accommodate many projects, a smaller or larger skip may be necessary depending on your unique needs. You can learn more by checking out our previous blog covering the size of skip you need.
Q. Can I put my skip outside my property?
If your skip is on private property, there is no need for a permit. However, if your skip is placed on a public highway you will need to secure a hire permit from your local council before booking your skip.
Q. What is the difference between inert and mixed waste?
Inert waste is the result of construction work and contains bricks, soil, rubble, and other elements. Mixed waste is produced by households and contains anything from building materials, household items, garden waste, and more. Depending on the nature of your project, the right option should be chosen with care.
Q. Do I have a receipt for the work done?
Yes - once a skip is delivered, your provider should supply you with a docket. Once the booking period is reached, they will remove the skip and provide you with a waste transfer note. This holds information about the materials contained, the date, and you and the provider's contact information.
What next?
If you are keen to hire a skip or find one that is right for your unique project, our team at United Junk are here to help. With over 9 years' experience providing support to a range of sectors, we understand the importance of making professional skip hire as reliable and stress-free as possible.
You can view our full range of rental options from here and you can contact us here to ensure that your approach is optimised. Or, if you have unique project needs or specific requests, please do not hesitate to contact us directly and let our experienced, in-house team know exactly what you need to finish out your project to the highest of standards.