About
United Junk Skip Hire Ltd Specialise in Skip Hire & Waste Disposal Services, Operating around greater Manchester & the North West.
United Junk Skip Hire Ltd are the North West's leading waste management company, specialising in Skip Hire & Waste Disposal. Since launching United Junk in 2011 we have grown exceptionally over the past 5 years, from our disposal facility in Bredbury, South Manchester.
Our recycling facility, including our picking station, allows us to recycle & dispose of a wide range of material from woods to glass, agricultural waste to industrial waste and also domestic waste. Our picking stations and staff are able to organise these materials & dispose of any waste safely & ethically.
Here at United Junk, we offer a zero to landfill policy with our on-site, modern picking station facility. We ensure that any waste sent to us is organised & recycled to government guidelines, with zero damage to the environment.
We offer a range of skips from 2 yards to 8 yards for hire at competitive prices, as well as waste bag & tipping facilities at our Bredbury facility. Our team is on hand to recommend the correct skip to suit your needs, whether its a small domestic project or a more substantial construction project. Using our fleet of adapted vans & HGV's, we are able to deliver your preferred skip size & recover your waste safely from any location in and around Greater Manchester.
United Junk has built a reputation on trust, low prices & high standards, and more importantly; reliability – We will not be beaten on service! Our friendly staff will be able to help you with any enquiries you have about your waste disposal needs. Fill in our simple contact form and you will receive a call/email back within minutes.
If you are looking for quality Waste Bag & Skip Hire in Greater Manchester, look no further.. contact us today!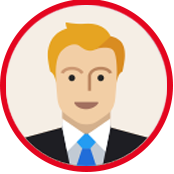 I have worked with United Junk for a considerable amount of time and I have been able to set up a fantastic waste disposal scheme which has helped me win over clients for several office clearouts. United Junk have delivered skips to my clients without any reason to complain. United Junk are very punctual and always extremely professional and polite. When visiting United Junk, their employees are always eager to help unload your vehicle into their recycling facilities. I highly recommend United Junk for all your waste disposal needs you may have.