Where Should I Place My Skip?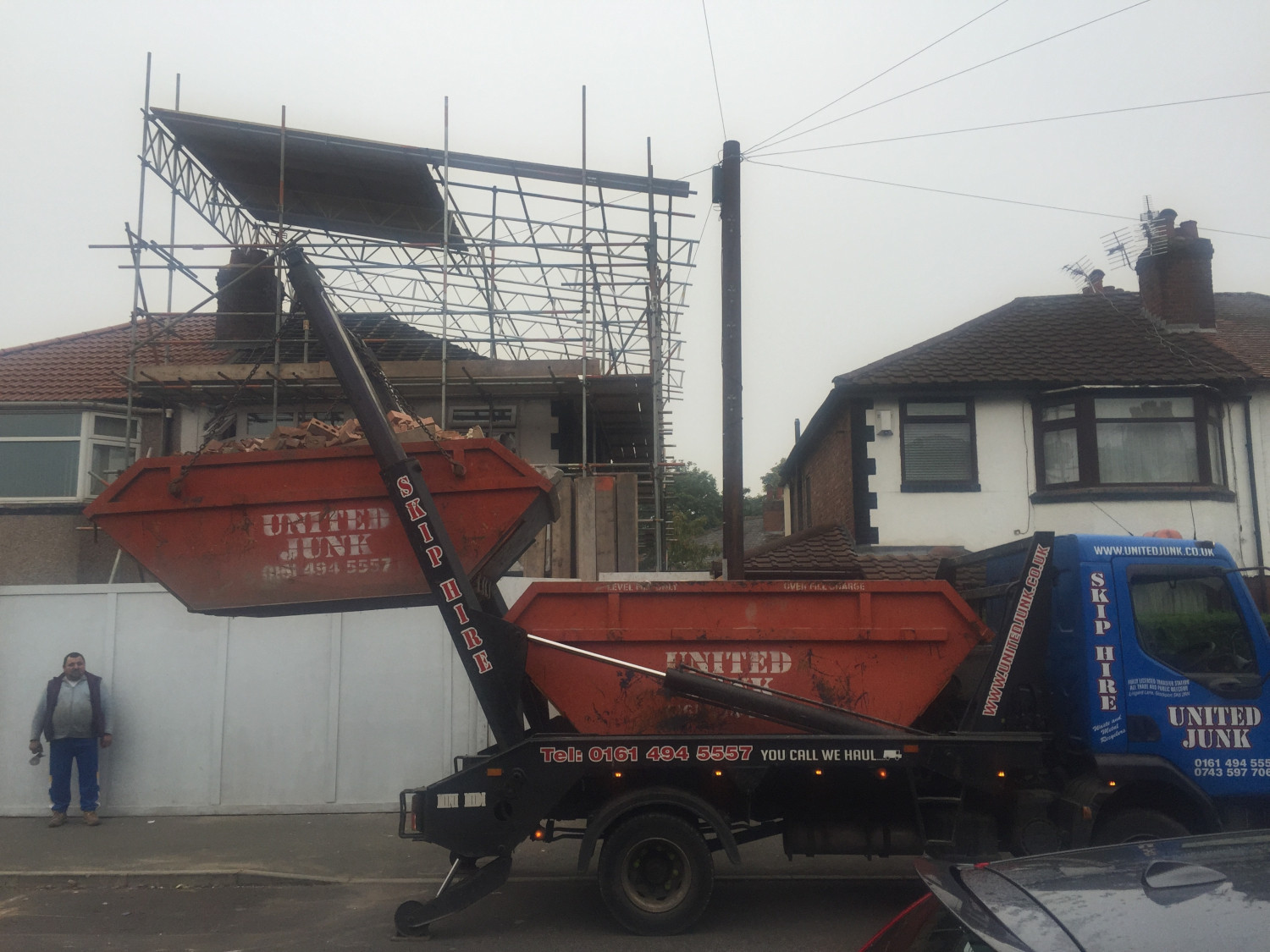 If you are hiring a skip for your next renovation project, new house build or yearly garden clear up to make sure you check first where you can put it. The last thing you want is a fine because it is in the wrong place. Skips come with some restrictions as to where you can put them, so here is a quick guide.
Private land?
Most people if they have space will put their skip on the driveway or area of their own private land. There are restrictions, however, if you intend to put it on a public road. You are not allowed to put a skip on the pavement, but with a licence, you can put it on a public road. In doing so it cannot cause any obstructions or access issues for the public.
If you are undertaking work in a car park or a restricted parking area you will need to apply for a parking bay restriction via your local council. At United Junk we have a great range of skips in different sizes and our team will only be too happy to make sure you hire a skip that fits.
How do I apply for a licence?
If you need to apply for a licence or seek permission as to where you can legally place your skip, you should contact your local council. This is normally done via an online application, but we can certainly help you with this and point you in the right direction if you are not sure.
What else do I need to know?
If you successfully apply for a licence to put your skip on the road then you need to make sure that you put safety lights and markings around it such as reflective markings, traffic cones or night-time safety lights as well as the name and telephone number of the skip hire company.
If you don't put up the required safety lights and markings, you could face a fine. If you are not sure our team will be able to help and put you in touch with the right authorities in your local area.
Just remember that a skip can be placed anywhere on private property provided that our driver can access the location when the skip lorry returns to collect it. Also, you are not allowed to move a skip when it has been placed, or make it inaccessible.
You can view our full range of skips here, or call us direct on 0161 494 5557. We will be able to help confirm exactly what you need to do so that your skip is legally put in the right place.