Putting a Skip on The Road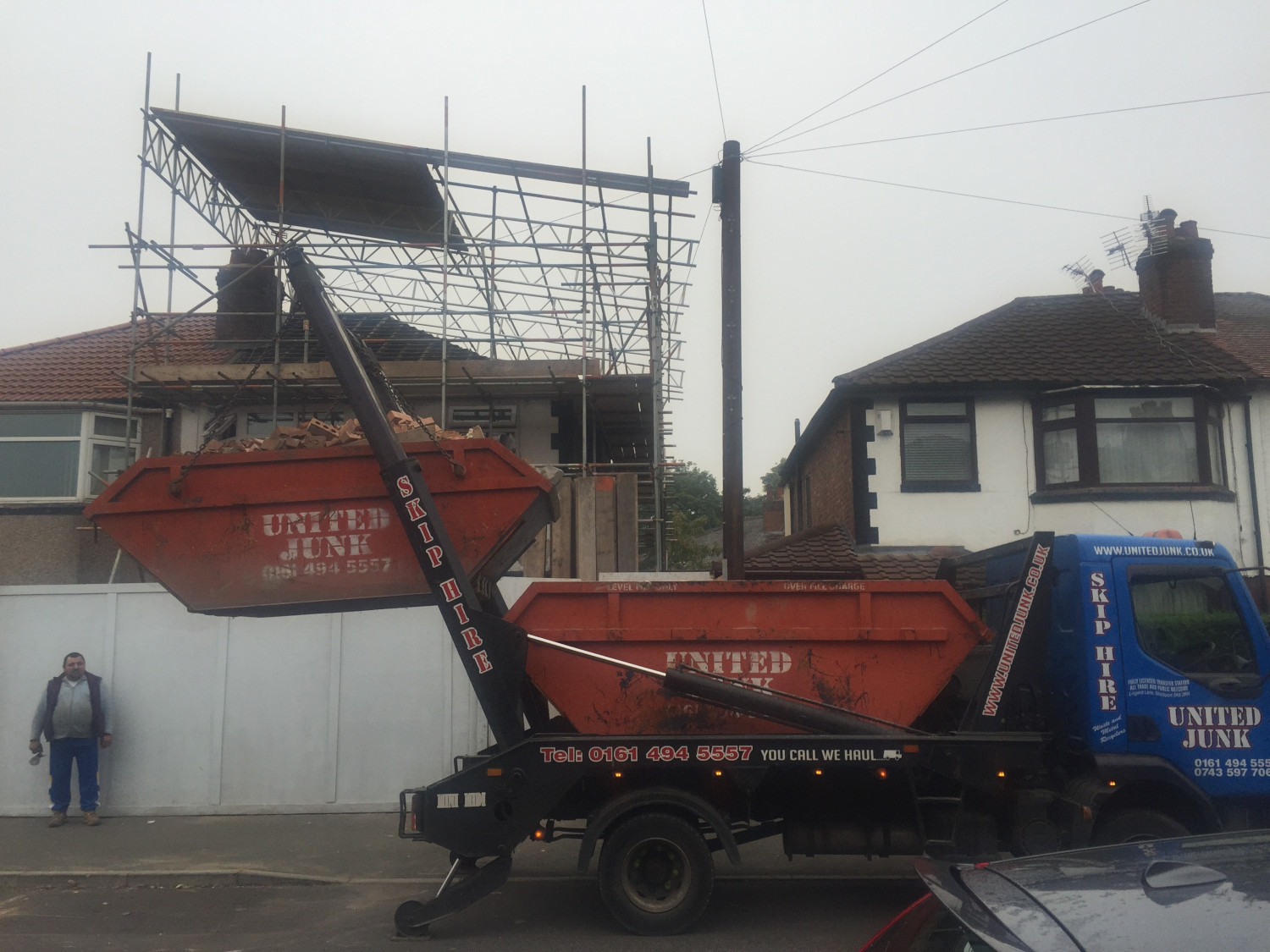 When hiring a skip there are a few considerations to make, one of which will be where you are going to place the skip.
Often it will be on your driveway, but if you don't have suitable access on your property then you may need to place it on the road. Below we look at the rules and regulations you will need to follow.
Permit
Firstly, you are going to need to register for a permit from the local council, this allows you by law to place the skip on a road or highway. Speak to your local skip hire company to find out what the cost will be and how you go about obtaining a permit.
Lights & Cones
If your skip is going to be on the road overnight, then it will need lights to ensure the safety of pedestrians and motorists. You will also need to have two cones that are located on the approach side of the skip, again for the benefit and protection of passing pedestrians and motorists.
Skip Requirements
The skip also needs to meet certain criteria which include having the skip owner's name and telephone number visibly marked on the side as well as each side being painted yellow.
The skip must have reflective markings which must comply with BS AU152:1970 and must be collected within two working days following being filled.
When you place your order for a skip you must disclose to the company where the skip is going to be located and provide them with all the relevant permits and paperwork.
At United Junk, we can help with all these questions and provide advice as to where the best place to put your skip will be.
Is there an alternative?
If you only need the skip for a limited amount of time and you have all the junk and waste ready to go, you can save some money by using a wait and load service.
The skip will arrive and if you have people to help then you can load everything there and then without the need to physically place the skip on the road.
If you have any questions about the use of a skip or need to hire one, then get in touch with the team here at United Junk. We have a wide range of skips in different sizes and all perfectly suited for the task at hand. We look forward to hearing from you!