Nine Things You Shouldn't Put in a Skip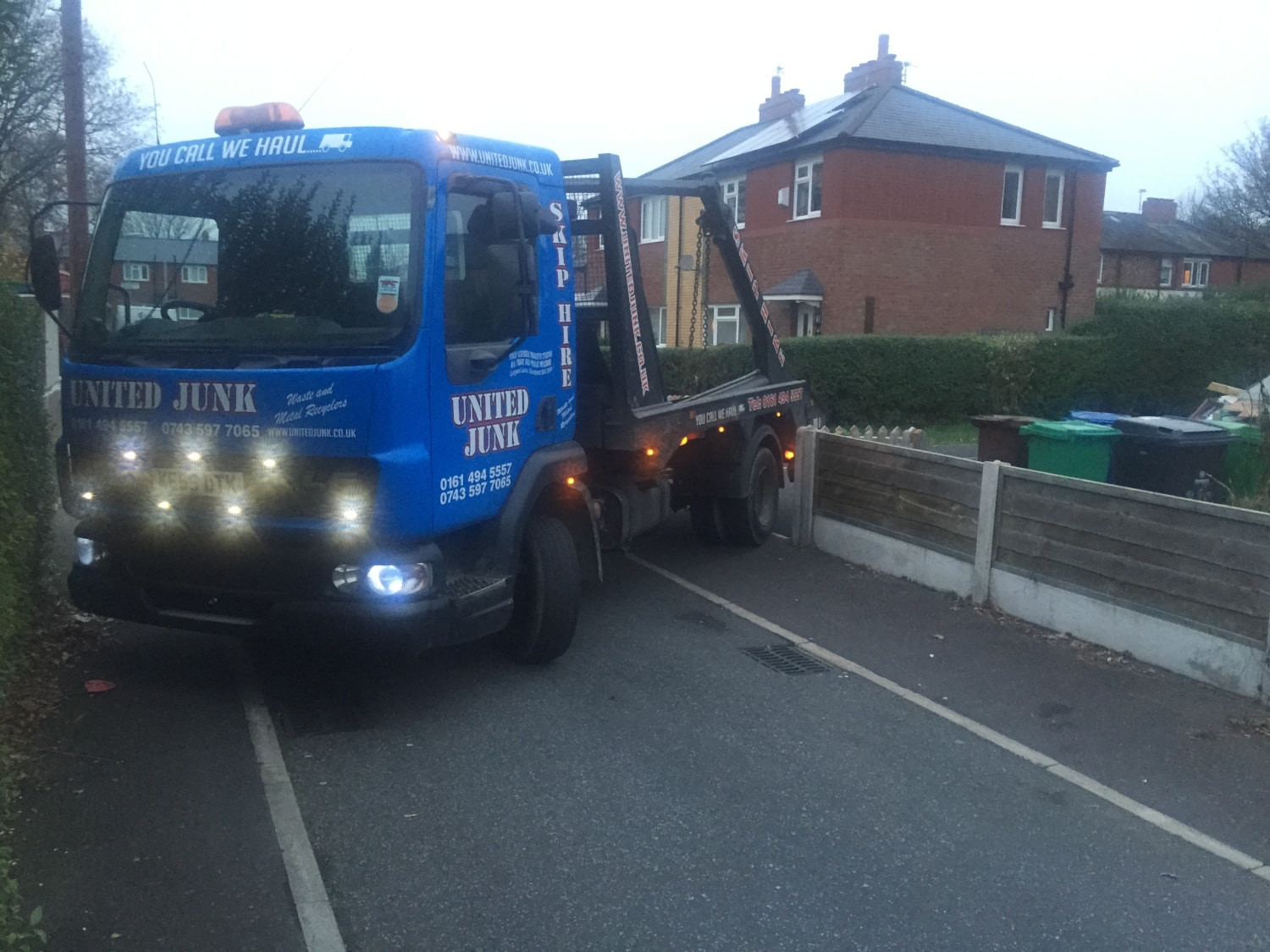 You might think that a skip gives you free rein to throw anything away, wrong. While materials like soil, bricks, wood, and glass are more than acceptable, there are some items such as flammable, hazardous, or cumbersome materials that you should never put into a skip. These must be disposed of in other ways - below we list nine things you should never put into a skip.
1. Batteries
Batteries contain harmful chemicals that can leak and contaminate the rest of the waste. They can also be dangerous to skip handlers. Batteries should be recycled through WEEE (Waste Electrical and Electronic Equipment recycling) recycling. This a specialist service that safely recycles electrical items.
2. Mattresses
Mattresses take up a lot of space inside a skip and will exceed the maximum fill line. They can also be unstable and not safe to transport, so, therefore, need to be recycled either via goodwill donation if in a good condition or taken to your local recycling centre.
3. Fridges
Like batteries, fridges, freezers and similar appliances, all contain hazardous chemicals that could harm the skip handlers or contaminate the other items in the skip.
4. Paint
Paint and other solvents contain dangerous chemicals that are highly flammable, so these materials are not allowed in skips. At United Junk, the safety of our staff is the main priority, and our skip handlers always need to be protected from harmful waste. Your local council or recycling centre will be able to tell you the safest way to dispose of paint and similar liquids.
5. Asbestos
Asbestos is an extremely dangerous material and should only be handled and disposed of by a licensed asbestos removal contractor. Never attempt to dispose of it yourself.
6. Gas cylinders
Gas cylinders even when empty can contain small traces of gas and are a major fire hazard if left in a skip. Often the place where you purchased them will be able to help recycle it for you, as you may have paid a deposit to return it safely.
7. Tree roots
While tree roots could come under garden waste, they are very difficult to handle and break down when recycling. Soil, rubble, and leaves are fine to dispose of in a skip but ideally, you would want to hire a tree surgeon or take them to your specialist green waste centre.
8. Computers
If you are looking to get rid of your computer then you won't want to throw it in a skip, which isn't allowed. If it can be sold on, then that is one way to dispose of it responsibly.
9. Tyres
Lastly, there are vehicle tyres which are heavy and cumbersome and not something handled by a skip hire company. There are plenty of people out there who will be able to help collect and dispose of them in the right way.
If you have any questions about what you can and can't put into a skip contact one of the United Junk team today and we'll help advise on the best way to get rid of your unwanted waste.