What to Consider When Hiring a Skip in Winter?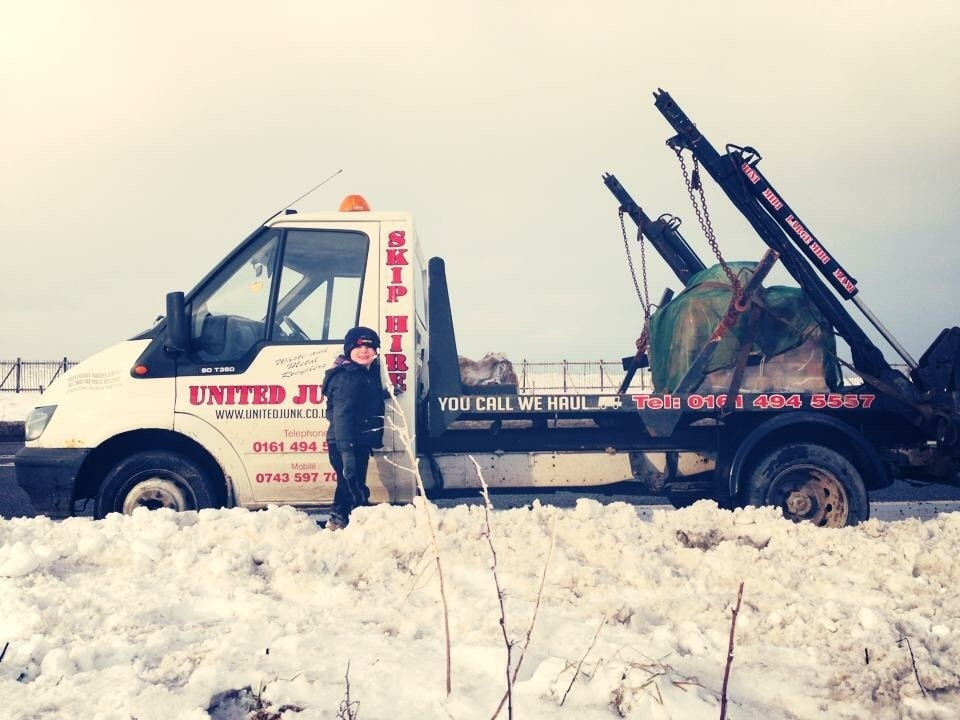 Not many people will want to undertake renovation projects during winter but sometimes needs must. If you're one of those people who need to hire a skip in winter then there are some considerations, especially if there is snow or heavy rain forecast.
Ground restrictions
During winter, the ground will absorb a lot of water particularly if there is an insufficient runoff, this could make delivering or collecting a skip difficult.
Before hiring a skip to make sure the location is safe for us to deliver it, we can always put it on wooden blocks if it is going to go on the driveway. If the weather does take a turn for the worse then we'll make sure to send the right vehicle to collect your skip.
Heavy rain
When filling the skip during winter keep an eye on the weather, heavy rain can fill up a skip quickly which can make it difficult to remove.
It can also make the contents unrecyclable or hard to dispose of. The easiest way to prevent a skip from filling up with water is to use a tarpaulin that can be secure to the sides.
Soil, grass, and stones
If you are working on a garden renovation project or clearance then you will be disposing of grass, soil, and stones. In bad weather, these inert materials can soak up and absorb water which will make the overall weight of the skip heavier.
This is fine if we are collecting it with the right skip lorry, but if not then it can make collecting it exceedingly difficult - as mentioned above cover your skip with a tarpaulin to ensure no water gets in.
Snow closures
Snow has a habit of causing chaos when it comes to transporting anything and this includes the delivery or collection of skips. Always keep an eye on the local weather reports and where you can plan ahead.
If it is unsafe to do, we won't venture out in snowy conditions and an alternative delivery day will need to be arranged. Chances are the best place for you will be inside rather than outside throwing things into a skip.
Contact Us
If you have any questions about the use of a skip or need to hire one, then get in touch with the team here at United Junk. We have a wide range of skips in different sizes and all perfectly suited for the task at hand. We look forward to hearing from you!