What Skip Size Do I need 2022?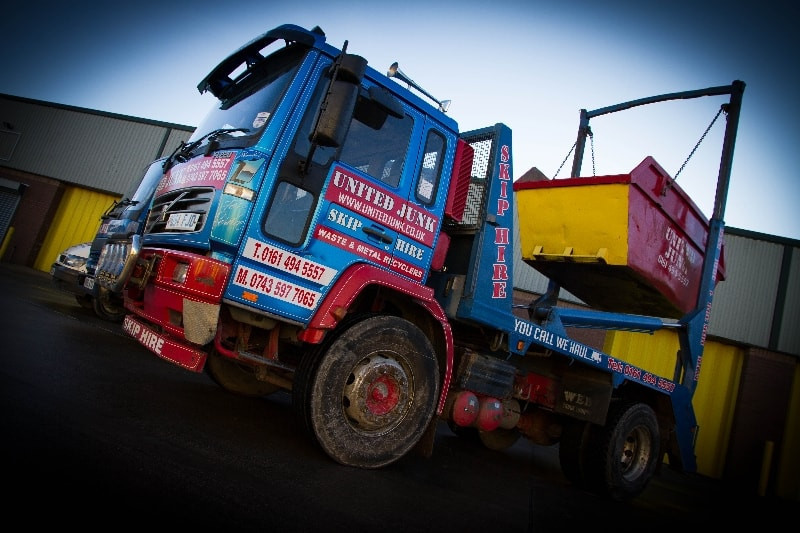 North West's Best
Are you looking to undertake a new project? Be it domestic or commercial, we have all angles covered. For over 10 years we have been providing the North West with incredible services and out in house waste management facilities. United Junk has built a reputation not only as being one of the cheapest options but also as one of the best options on the market today! We accomplish this with the help of our friendly staff that will be happy to help with any and all enquiries.
What Will Be Going Into The Skip?
What goes into the skip will have a bearing on what size skip you decide to get. If you are clearing out a small area then a smaller skip would logically be needed. If you are clearing out an office with chairs and desks then a bigger skip is needed this is due to the size not the weight. And if you have need of a skip to clear out bricks and rubble then it is likely that a larger skip is required due to the volume and weight of the items
Different Sizes And Different Capacities
For domestic uses we recommend nothing larger than an 8 yard skip. These sized skips can hold around 80 black bags of waste and look like the conventionally sized skips that you see at other residential properties. Anything in between and including are all perfect for huge ranges of services and needs that they will be able to fulfill. The scope of the project really does reflect which size skip you would require.
Skip Sizes And Their Uses
2 - 2.5 yard skips. These are our smallest sized mini skips and are fantastic for small projects that doesn't require a massive amount of room in the skip for all the waste but still supplies enough room to have your needs met

4 yard skip - these are ideal for refurbishments that have a good amount of waste but do not require a large skip.

8 yard skip - this is our biggest size skip! It is the type that you usually see that are used for larger projects, this can range from full house renovations to construction jobs. This skip is usually referred to as the builders skip due to its versatile usage.
Contact Us!
If you have any questions about the use of a skip or need to hire one, then get in touch with the team here at United Junk. We have a wide range of skips in different sizes, and all perfectly suited for the task at hand. We look forward to hearing from you.