Skip Hire: What You Need to Know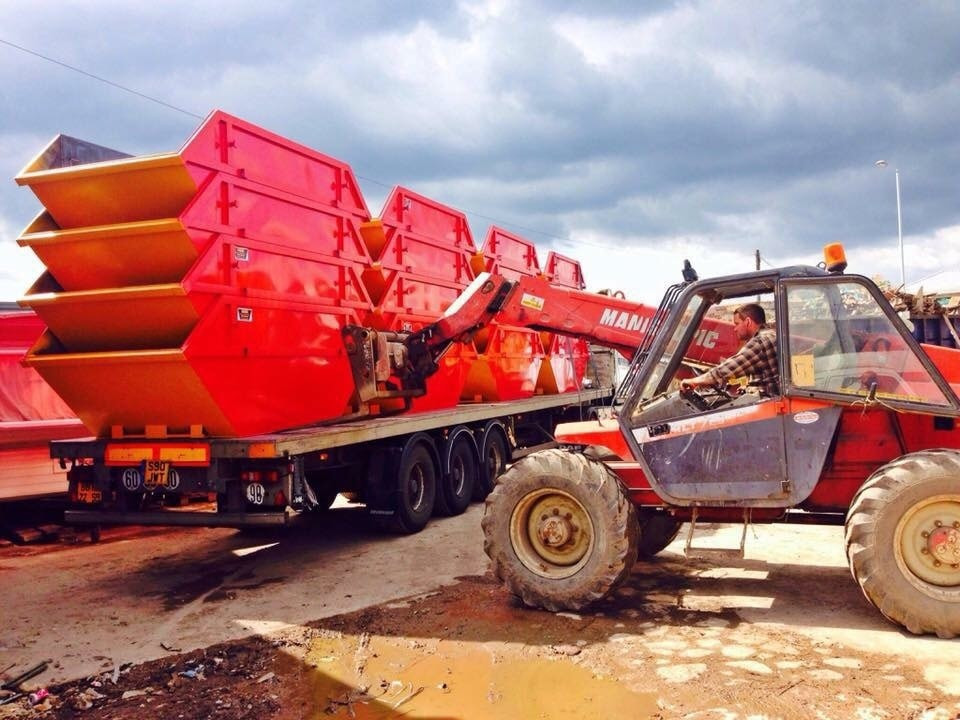 Having a skip hire service is a great way to remove unwanted junk, old furniture, and other rubbish from your property quickly and easily. However, it is important to understand the procedure for hiring your skip hire service in order to ensure everything goes smoothly. Here are some tips for hiring a skip hire company.
What is a skip?
A skip is a container that can hold waste loads. It can be used to collect household rubbish from your home or business, and it's important to make sure you know the size of skip you require for your rubbish.
As a general rule, smaller skips are cheaper than larger ones.
The skip hire company will have a list of all the different sizes they offer, with their price. Make sure you take note of this information before hiring them so that you can compare prices and choose the most suitable size for your rubbish disposal needs.
When do you need a skip hire company?
If you need a skip hire company, you might be wondering when it's necessary. There are some circumstances where a skip hire may be necessary. These include site clearance or demolition, building refurbishment, major renovations and electrical removal. If these activities involve a lot of waste then you should contact your local skip hire company to get an estimate for the amount of waste that needs to be removed.
You need to make sure that the skip hire company is legitimate before hiring them for the job. You can do this by checking their website for reviews and information about their services. It is also important to check whether they have insurance in case anything goes wrong during the hiring process or any damage occurs later on during removal.
If you require any help with making an invoice from your local skip hire company then you will have to go through their website again and look at how they deal with payments and invoices so that you know how easy or difficult it would be to work with them in this regard.
How to hire a skip-hire company
First, you need to know that there are 3 types of skip hire companies available in the UK. You should choose a company that is highly rated by consumers so that you can rest assured your waste will be collected and disposed of without any problems.
1) A licensed skip-hire company
A licensed skip-hire company has a permit from the local council and will have proof on their website as well as insurance for all their vehicles. These companies typically charge higher rates because they have more restrictions regarding what type of waste they can collect.
2) A self-employed skip-hire company
Self-employed skip-hire companies are smaller, less experienced firms with no formal training or knowledge in waste management. They usually charge lower prices because they don't have the same restrictions. These firms might not be insured so there may be a higher risk of damage to your property while the skip is being collected.
3) An unlicensed skip-hire company
Unlicensed skip-hire companies don't have any formal training and may be younger than other firms, who could potentially be inexperienced at handling bulky items safely and effectively. They might not have any insurance which means you run the risk of damage to your property during collection if something goes wrong. The chances of encountering these types of companies is slim, but it's always worth checking with other people or asking them to recommend someone reputable before hiring them.
Choosing a skip-hire company
If you're looking to hire a company that can remove junk, broken furniture, or other unwanted items from your property, skip hire companies are the way to go. However, before you hire a skip-hire company, there are some important things you need to consider.
The first thing is the size of the skip required. Skip-hire companies will usually have different sizes of skips available for hire depending on their size and the amount of rubbish you wish to dispose of. It's important to remember that a larger skip will take more time than a smaller one to fill up, so it might be worth spending more on hiring something bigger.
You should also consider the location of where your junk will be going - this is because different locations will have different restrictions when it comes to what can and cannot be disposed of at that particular location. For example, in some states an old mattress cannot be disposed of unless a specific permit has been obtained from the local authority in order to do so - so make sure to check whether this applies where you are located before making any decisions about hiring a skip-hire service.
Tips for hiring your skip
Before hiring your skip hire company, make sure they are reputable and have a good reputation. You can ask other companies for references or look at their website to see what their services entail. Look for a company that is transparent about the pricing for their services and what you can expect from them. Make sure that you are able to get in contact with your skip hire company if anything goes wrong, so they can help you out and fix the situation quickly. Finally, make sure that you know exactly where your skip will be going before it even arrives at your property. This is because some skips are not allowed on certain types of properties, like public places or schools.
Contact Us!
If you have any questions about the use of a skip or need to hire one, then get in touch with the team here at United Junk. We have a wide range of skips in different sizes, and all perfectly suited for the task at hand. We look forward to hearing from you!