Skip Hire for Clearing Out Your Office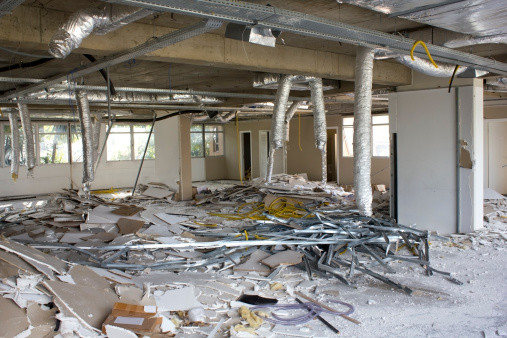 It can be hard to know where to begin when it comes to sorting through all of the clutter in your office. Depending on how much space you have, you could spend weeks simply reorganising the items in your home office. But what if there was another option?
A skip hire for clearing out your office could be the answer. In this article, we take a look at how a skip hire in Stockport solution could help get you back on track.
What is a Skip and Why Do You Need One?
A skip is a large, waste-carrying container that you can hire for short- and long-term use. You can usually book a skip for anything you want to get rid of, from furniture to old rags, unwanted files, and more. Skips are huge, and they can be found at almost any size you need, from small ones that can hold a single bag of rubbish to large skips that will hold furniture, boxes, and more.
There are many reasons why you might need a skip. Perhaps you've had an extension built on to your house and there's too much clutter in your old home. Perhaps you've just won the lottery, and you need to throw away all of your old possessions. Or perhaps you're simply a messy person who doesn't know what to do with all of the stuff you own.
Types of Skip You can Hire
The most common type of skip you'll find in the UK, and the one you could hire for your office clear-out, is 2-4 yard skip. These are large enough to hold a wide range of different types of waste, from little bags of rubbish all the way up to large stacks of timber (for example).
If you have little bags of rubbish or small pieces of furniture that you can't bear to throw away, a 1-3.5 yard skip will be perfect. These are the smallest of skips, able to hold only up to 30 bags of rubbish, and they start at £90.
The next most common type of skip is the 8 yard skip. These are the perfect size for storing large items, from old furniture to stone and metal building materials. They are large enough to fit most items you would normally find in a builders' skip, and they can hold up to 50 tonnes of waste.
How to Hire a Skip for Your Office
There are a few different ways to go about hiring a skip for your office. The easiest way would be to use a website that allows you to book skips online, such as out skip hire service in Stockport and Manchester. You can search through their database of skips and book one to suit your needs.
Another way to go about it is to search for a skip hire company in your area and then hire them for the job. The trouble with this is that you have to be careful to find a reliable company. There are a lot of skip companies out there that are either fly-by-night operations, or that don't actually do the work they advertise.
Preparing your office for the skip
The first thing you should do before hiring a skip is clear your space. separate any furniture, fittings, and decorations that are taking up space - you don't want any of this getting mixed up with the stuff you want to keep
Next, you need to think about what you want to do with all of your rubbish. The more organised you are before you put it in the skip, the easier it will be to throw it all away once we arrive. Take all of your old unwanted files, papers, and books and put them in tubs or large plastic bags. This way, you can easily identify what you are throwing away and limit the amount of rubbish going into the skip.
Final Words: Should You Book a Skip Hire?
Although a skip hire for your office might seem like an extreme option, it could be exactly what you need. If you've tried to get your home office in order for months and it's still a disaster, a skip hire could be the answer to all your problems.
If you're organised before you go, and you take all of the precautions we've talked about, hiring a skip could be a very safe and effective way to get rid of all of your clutter. When it comes to getting your home office back on track, a skip hire could be the perfect solution.