Reduce & Recycle Paper Waste Where You Can!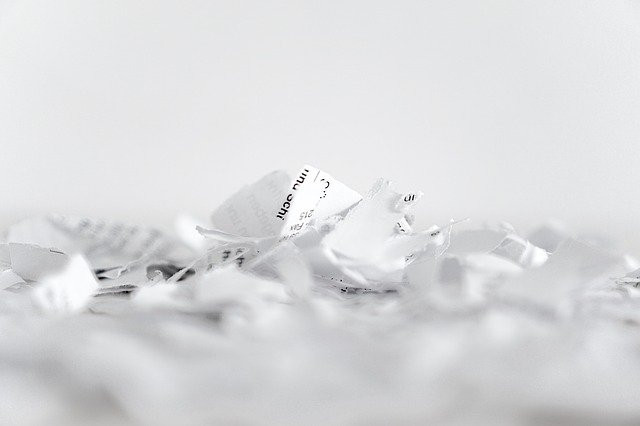 Despite being in a digital age the need for paper is still high. From newspapers to magazines, wrapping paper to birthday and Christmas cards there is still a big dependency on it. However, do we really need to use as much paper as we do when most of it ends up in landfill damaging the environment.
What is paper waste?
The number of trees that are harvested to make paper is staggering and it has huge environmental ramifications. Most of it is used for packaging which in some cases probably isn't necessary - you only must look in the average household's recycle bin to see just how much is used daily.
How can I reduce my paper waste?
Most of the paper we use is only used once before it is thrown out, but it is such an easy material to recycle which can then be used to make other items. Not only that but the recycling process will stop landfills across the country from growing.
Reuse and reduce paper
There are several ways we can reduce paper consumption starting with the workplace. Many businesses will have a recycling box which is used for old paper, etc. One way to reduce this is to go paperless - everything nowadays is digital, so this makes sense and is the smartest option.
Another simple way is not to print for the sake of printing you can send important documents via email which can then be downloaded and viewed later. Many tablets are big enough to be able to edit and create documents on so why the need for paper.
Avoid paper packaging
Food packaging is one of the main culprits when it comes to wasting paper which includes plastic packaging. One way to reduce this is to buy your fruit and veg loose and bring your own shipping bag to put it in. While it can be difficult to avoid certain types of packaging, by thinking smartly we can greatly reduce the consumption of it.
Waste collection
At United Junk we have a recycling facility to help us sort through all the waste ensuring that it is disposed of responsibly. Our picking facility allows us to recycle & dispose of a wide range of material from woods to glass, agricultural waste to industrial waste and domestic waste.
Contact Us
If you have any questions about the use of a skip or need to hire one, then get in touch with the team here at United Junk. We have a wide range of skips in different sizes, and all perfectly suited for the task at hand. We look forward to hearing from you!